---
Links:
---
My name is Erik Lutgert. Many people know me by my AKA Gator. I have been wakeboarding for 15 years.
I turned pro when I was 16 years old and got hooked up with my first sponsorship. It was my lifes dream come true. I was super stoked and from there on out began to pursue my career, passion and love for Wakeboarding.

Soon after being sponsored, I moved up to orlando to begin training. I rode everyday with Scott and we were pushing each other really hard. Trying new tricks everyday, we had a new board comming out and could not wait to ride it! It was called the flight 69 and was the first twin tip introduced to wakeboarding.
Scott Byerly and I both ended up winning world Championships that year in 1994
I excelled very quickly in wakebaording and rose to the top of the field. I was voted first in the readers poll, had numerous sponsors, was getting tons of coverage in the mags and filming for video's.
My career hit a couple speed bumps after a knee scope and then and ACL replacement, but I bounced back to the top.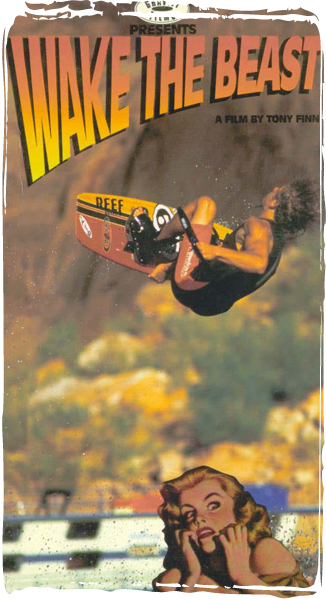 Winning contests, again then traveling throughout Europe winning every contest I entered even the reef brazil mega cup in Sweden I took overall, best trick and biggest air. I had another win at the LA Open double up contest and took big air and best trick. After that I traveled to Japan with neil pride doing clinics all over the country and then to Hong Kong to work on some designs for Neil Pride
While I was filming for Mayday in Lake Powell I injured my knee for the 3rd time.
After my third knee surgery, I really slowed down a bit in my riding and was just content to be out riding.
I started to focus more on business
and Gator Boards as opposed to just riding all the time
Currently I am traveling a lot, running G.B. Sports AKA Gator Boards. I love traveling to other countries seeing different cultures.
Working on developing new products.
I am very excitted and fortunate to have such a great team of people working together to make Gator what it always was intended to be!
We have had are struggles, yet we keep pressing on, learning growing and getting better every step of the way